RECORDING PARTIES
Kids Recording Parties are offered via a versatile mobile service, bringing the studio recording experience to you! We are based in Liverpool, UK and cater for the Merseyside area (and a little further away for a small additional charge).
These are the perfect birthday treat for 8 to 16 year olds to enjoy with their friends and they are great for anywhere between 3 and 10 party participants!
The young people taking part will be coached by your Recording Party Host, Josephine (a multi-skilled professional musician), to sing their best. They will get to use fantastic professional equipment to record two songs they love and then receive digital access to the finished recordings shortly after.
We offer two party packages and some handy add-ons to cater for your requirements.
Have a look at the video and information below and then head over to the Contact page for more information or to go ahead and book!
THE EXPERIENCE
SPECIAL THANKS to Leigh&Lee Photography for collaborating with us to capture our Recording Parties so well!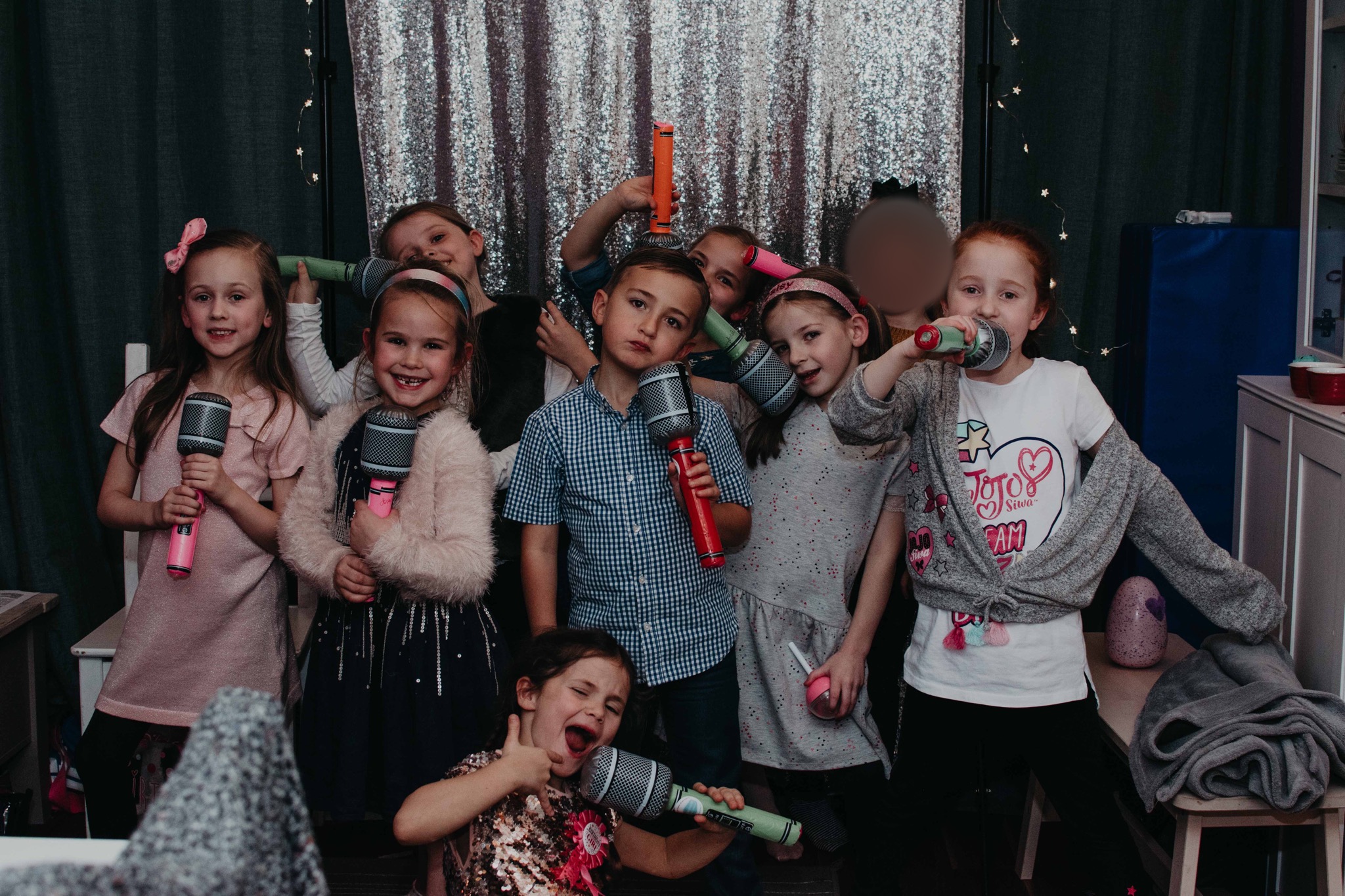 RECORDING PARTY PACKAGES
All packages include:
· Before: Personalised printed and digital invitations and practice materials on your own private party webpage!
· Up to 8 participants. (All recording party participants must be between the ages of 7 and 16 years old, with the birthday child turning between 8 and 16 years old).
· 1.5 hours of singing activity including: warm up, vocal coaching, recording session (usually two songs).
· Posh-fizz (non-alcoholic) and light nibbles provided to toast the group's recording experience (usually between recording the 1st and 2nd song).
· Use of fantastic, quality recording equipment with a professional musician.
· After: Within 5 working days the finished mixes of the songs will be uploaded to your private party page on the website!
· Plus: 5% off your next booking (if booked within 3 months to take place within 13 months of the original party date).
Topaz Party Package
· £149 (for up to 8 participants).
· 1.5 hours of activities.
Sapphire Party Package
· £259 for up to 8 participants.
· 2 hours of activities.
· A 25-minute Photo shoot with the professional photographer (after the singing activities) for the participating group with a backdrop whilst on-site mixing of one of the recordings takes place (during which you may organise the arrival of other guests).
· 5-minute Listening Party – playing the newly recorded and mixed song back to wow everyone present while a party photo slide show plays!
Add-ons:
· Extra participants (up to 2 extras - 10 participants in total) = £15 each
· Sweet cones (as party favours) = £1.50 each
· 30-minute Bluesky Singing lesson voucher for the birthday child = £10 (discounted from usual price of £14)
Bookings
If you are interested in booking or simply finding out more, head over to the Contact page or email josephine@blueskysinging.com today.